The SaaS (software as a service) industry has seen a surge in user traffic recently, with day-to-day tasks now relying on its tools. The competition, however, is fiercer than ever. And, if you're a brand new SaaS company, you need to work on improving your marketing strategies.
There are a bunch of SaaS company competitors offering similar features and pricing with almost no unique side from one to another.
This often confuses first-time customers trying a SaaS product. So, how can you make your SaaS company stand out from the rest? What can you do?
Affiliate marketing has become a popular method in the past few years. It's one of the marketing strategies where an individual can get payment or benefit for promoting a product or service through an affiliate link discussed with the respective brand.
The principle of affiliate marketing is to make sales on a commission basis. Here is a simple structure of how affiliate marketing works.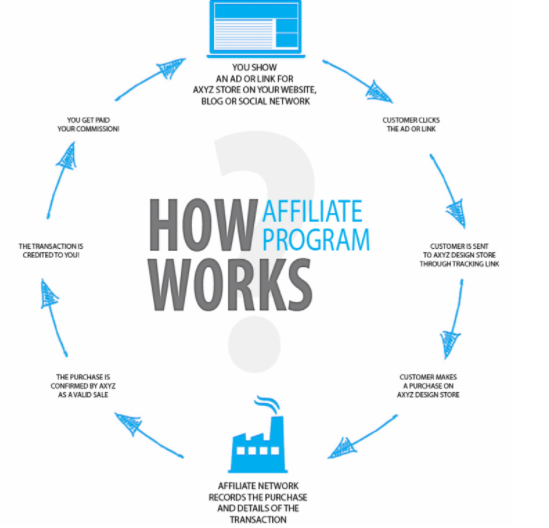 In other words, when someone successfully sells a product to customers, that person will directly get a commission in the form of money or other benefits from the sale of the product.
Affiliate marketing is an Internet marketing business model which has become one of the best strategies for every business. It works in the way brands assign third parties or affiliates to recommend and market their products and services.
Affiliates share brand links with their audience through videos, social media, blogs, and so on. The brand then pays the leads or sales generated through the affiliate's efforts.
Since most traditional marketing models have to pay upfront in hopes of your campaign bringing in new customers, that's not the case with affiliate marketing.
You'll only pay a commission for the results. That's why affiliate marketing is an attractive prospect for SaaS businesses because it is cost-effective.
In an affiliate marketing campaign, you track metrics to determine which affiliates are driving more sales. Depending on how you set it up, you may only need to pay for leads that convert.
This pay-for-performance model helps you keep your marketing costs low, but it's only one of several benefits affiliate marketing can bring you. Apart from saving money, here are some other great reasons you should explore affiliate marketing strategies.
Viña del Mar Why Does SaaS Company Need an Affiliate Program?
First of all, SaaS companies can be very advantageous in creating affiliate programs because they help drive your business growth and keep customers loyal.
Other than that, if your SaaS company is new and wants to take your business to the next level, affiliate marketing is one of the best choices for you. However, there are many SaaS competitors' products spreading all over the internet.
You would be struggling to compete among big brands. Therefore, affiliate programs will help grow your SaaS companies beyond competitors.
So, here are some good reasons why your SaaS company should use an affiliate program.
Reach Targeted Audiences
While it is possible to do some targeting with ads on Google or social media platforms, the chances of bringing high-quality leads are low.
Affiliates, on the other hand, are already familiar with your product or service and have an audience that overlaps with your own. Marketing through affiliates leads to higher quality leads and more conversions.
According to Forrester, more than 80% of advertisers use affiliate programs to increase their sales and customer reach.
For example, partnering with influential content creators or affiliates who provide trusted reviews and tutorials to loyal audiences helps your brand get a wider reach.
That's how big is the impact of creators' fanbase because they would trust what the creator tells them hence increasing the chance of more conversion.
Spread Awareness Effectively
Having access to a strong affiliate network makes it easy to launch new software products and get the audience's attention from the get-go.
Regardless of your niche, your affiliates can help pre-promotion during the lead-up to your product launch through previews of what you offer and other pre-launch promotional activities that can engage their audience.
Your affiliates can continue to help build interest in your new product after launch with reviews, tutorials, recommendations, and the like.
Save Marketing Costs
Every company needs a business marketing strategy to spread brand awareness to society. One of the best attempts is advertising. Explainer videos, for example, can also help SaaS companies in increasing sales and leads efficiently.
Compared to other marketing strategies, explainer videos are short animated videos. They focus on explaining an idea of business, product, or service in a simple and easy-to-understand way, using simple and fun language with visuals that attract the audience's attention. Research shows that 74% of videos are explainer videos for marketing purposes.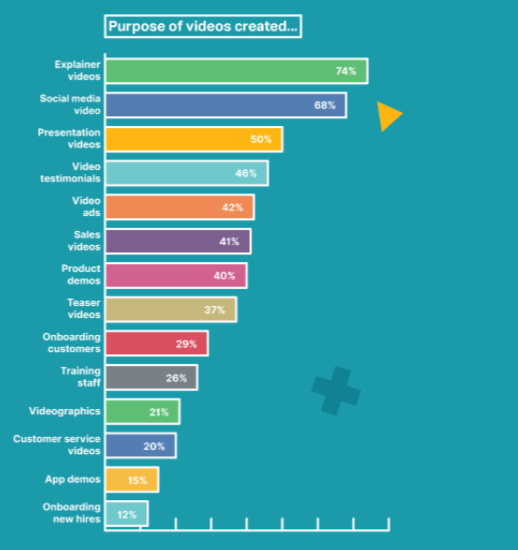 Explainer videos may need to spend some money just like affiliate programs that also cut your 'marketing costs as you only pay for the clicks through affiliate sites. However, these two marketing strategies help SaaS companies to keep down marketing costs.
The best part about using an affiliate program is the payment is only made after successful submission.
Drive Traffic Sites
When you gain more affiliates, there are important links put on the affiliates' sites. Not only do they act as an excellent inbound link, but these backlinks also drive more traffic to your sites.
Since affiliate bloggers are happy to join your SaaS company's affiliate program, you can ask them to put as many links as possible that directly go to your site.
If this happens, you will simultaneously acquire two benefits, including ranking better on the search engine page and generating more leads.
Increase in Revenue
Affiliates programs help your Saas business increase revenue more effectively. You can see this as a result of affiliate programs after spreading more awareness and leading to more traffic to your sites.
According to a study, affiliate marketing spending increases by 10% every year in the USA. That's why affiliate programs are one of the best decisions for your SaaS business solution to generate leads, get targeted customers, and increase brand awareness.
So, investing in affiliate programs can be very advantageous for every business, especially SaaS companies.
Build Customer Loyalty
The advantages of affiliate marketing have gone beyond short-term conversion increases. It helps your company generate credibility to your targeted audiences and loyalty to your brand when you fulfill customers' needs.
Affiliate programs also allow you to build a good relationship with trusted affiliates that help connect to a bigger audience. This will automatically gain your future customers' trust in your products and company.
This effect is magnified when your offerings are of superior quality, and when you compensate your affiliates appropriately. They will be doubly motivated to promote your products and spread the word to other affiliates.
Leverage Word of Mouth
Positive buzz can have a profound effect on your brand. Marketing through an affiliate program is a great way to generate positive buzz — thanks to the genuine support of your affiliates.
Having affiliates is like having trusted friends recommending a product than a salesperson trying to encourage consumers to buy something. Affiliate audiences are more likely to use your brand and spread the word after purchasing your products.
The more reputable your affiliates are in your SaaS company, the bigger the effect will usually be. That's why you need to concentrate on your efforts on creating a network of top-level promoters with a close-knit audience.
Fortunately, that word-of-mouth effect also serves to attract more high-quality affiliates to your network. If early affiliates in your program find your software worthy and your incentives are great, they will be more likely to tell other potential affiliates about your business.
This can magnify your network's growth beyond what you have expected before.
Get a Great Co-branding Opportunity
The best part of running an affiliate program is when your relationship with leading affiliates grows. You will have the opportunity to take advantage of various co-branding strategies.
The result of your collaboration will expand your brand awareness, increase conversions, and further strengthen your place in the market.
Co-branding helps you create synergies with your affiliate partners and gain access to a larger potential customer base.
However, remember that bigger rewards can also come with bigger risks. The closest relationship between you and your affiliate partners means that negative experiences customers have with your affiliate will also have an impact on your company.
Conclusion
Now, you have seen how affiliate programs are the right strategy for every business, especially SaaS companies. Affiliate programs are one of the most effective channels for reaching out to new audiences and generating leads.
Conducting an affiliate program for your Saas Company is an interesting approach with a goal in mind. If you do affiliate marketing in the right way, you can generate maximum clicks and lead. You can also increase sales and take your business to another level.
There is nothing more interesting than putting affiliate programs to your next marketing strategy plan. Conducting affiliate programs in your SaaS company can help your business to the next level.
Author Bio
Andre Oentoro is the founder of Breadnbeyond, an award-winning explainer video company. He helps businesses increase conversion rates, close more sales, and get positive ROI from explainer videos (in that order).
Twitter: @breadnbeyond
Email: andre@breadnbeyond.com
LinkedIn: Andre Oentoro